Info


Medizintechnik
Software
MEDOC

Messtechnik
MTP6000
News
------

English
Software
MEDOC
Equipment-Management - Software
Measurement-Equipment for
Medical Safety Test Systems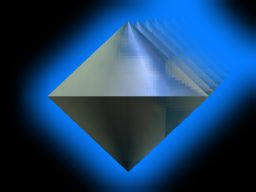 Wellcome to MT-Profitec -Systems
Our products are developed for managing equipment in hospitals, clinics, and companies.
Additionally we offer complete measurement solutions for safety tests
on medical electrical equipment.
Also there is barcode reader controlsystem available for bed service and
maintenance.

Fundamentals :
Equipment management :
Due to existing regulations every hospital or company with approximately more than 100
machines is enforced to utilize electronic databases.
Safety :
Due to regulations safety tests have to be done regulary. An affordable and easy way to
handle equipment managing software provides the necessary overview.
To shorten testing time our automatic test specifications with controlling capabilities for
different test equipment offers the flexibility to work time efficient and easy.
Additionally our test equipment is small and easy to carry
Reliability :
Also reliability is an important factor. Costs overview concerning repairs and service is
necessary. Beside numerous existing reports an external comfortable report generator
provides every possibility to get querys through all data.
Bed maintenance :
Additionally a complete bed maintenance is integrated. By connecting an industrial barcode
reader a control system can be activated that delivers an exact overview over all washed beds.
Also an alert presetting reports all necessary service intervals.
Orders and parts management :
Our order system connects all repairs and service to current stock data. The parts management enables you to get the necessary overview over all parts in stock.
Our products are in use since 1994 and got many extensions by proposals thru our customers.
This adapted our software products step by step to every day handling.
This also gives a continuing development due to permanent changes in regulations and rules.

Looking forward to hear from you

Sincerely your
MT-Profitec Systems-Team